When you come to Chabad Lubavitch at Leeds Campus you are really coming home.
Chabad is here for every Jewish student. Everyone is welcome - regardless of affiliation, level of knowledge or observance.
Our goal is to create a warm, welcoming environment to explore and experience our heritage in a non-judgmental and inviting atmosphere.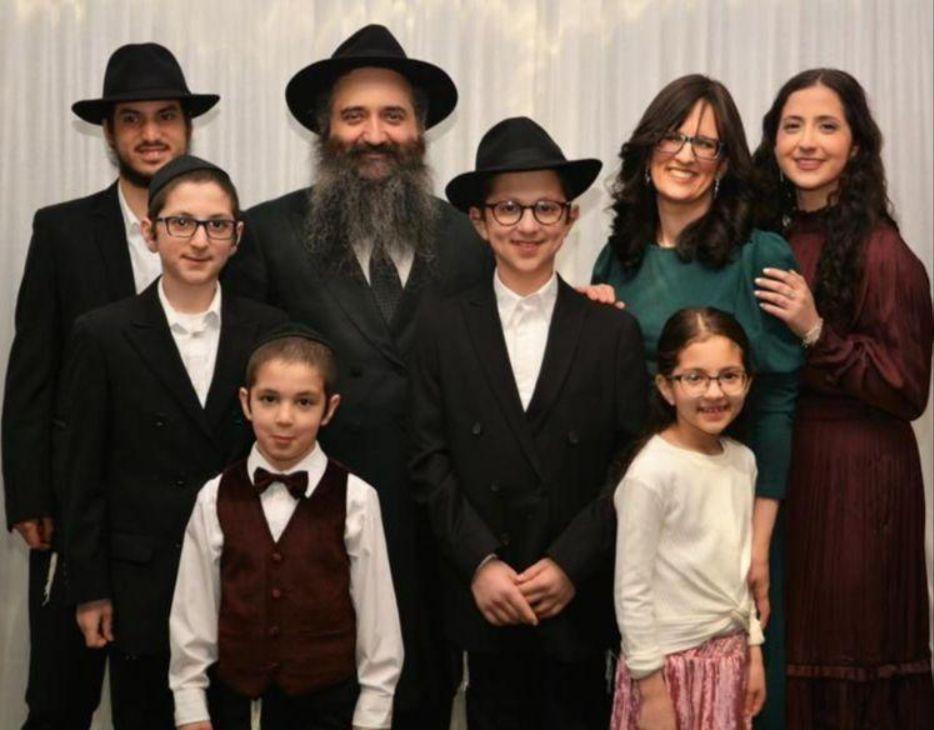 Rabbi Michoel and Chana Sorah Danow and Family
Meet the Danows
Since 2007 we have been running what is now one of the largest Chabad on Campus chapters in the UK.
Together with our children, we provide a Jewish home away from home, Friday night dinners, Shabbat lunches, classes, one on one learning or a listening ear. We are here to enhance the Jewish campus experience. 
Rabbi Michoel was born in France and received his rabbinical ordination in New York. Chana Sorah grew up in London and then studied and taught in New York. We are both passionate about what we do and enjoy having an open home and being there for the students 24/7.  
OUR MISSION
We endeavour to reach out to every Jew with warmth and friendship, regardless to their level of observance. We want everyone to joyfully experience their heritage, explore their identity and be empowered through timeless knowledge. We want everyone to have a relevant Judaism  that they love and own. We offer programmes and services that nourish the body and soul.
Warm, non- judgemental and inviting, we offer a home where you can be yourself, connect and recharge your Jewish 'batteries'. We welcome Jews of all affiliations and all levels of observance. To us, every Jew is family! 
WHAT IS CHABAD-LUBAVITCH
Chabad-Lubavitch is a philosophy, a movement, and an organization. It is considered to be the most dynamic force in Jewish life today.
The movement is guided by the teachings of its seven leaders ("Rebbes"), beginning with Rabbi Schneur Zalman of Liadi, of righteous memory (1745-1812). These leaders expounded upon the most refined and delicate aspects of Jewish mysticism, creating a corpus of stdy thousands of books strong. They personified the age-old, Biblical qualities of piety and leadership. And they concerned themselves not only with Chabad-Lubavitch, but with the totality of Jewish life, spiritual and physical. No person or detail was too small or insignificant for their love and dedication.
In our generation, the Lubavitcher Rebbe, Rabbi Menachem Mendel Schneerson, known simply as the Rebbe transformed a small Chassidic dynasty of 200 years into the largest Jewish outreach organization in the world.  Today, Chabad-Lubavitch has 3,500 centers across the globe. 
Chabad is known for it's non-judgmental, all are welcome style, and making ancient, traditional & authentic Judaism accessible and meaningful, in a modern and fast-paced world.